It's important to keep moving throughout all stages of your pregnancy. It's equally important to consult with your OB or midwife about what this looks like for you. After all, no two bodies are the same in St. Petersburg. Your practitioner may encourage you to receive prenatal chiropractic care to reduce pain or promote overall wellness. They might tell you to swap road cycling for a safer option like spin class or swimming laps at North Shore. While your routine may look different from what you're used to, we can help you stay comfortable and safe as you establish new and healthy habits.  
Pursue Prenatal Chiropractic Care
You might feel off balance when you're walking around. It's possible you experience tightness in new areas. Know that, however uncomfortable you feel, prenatal chiropractic care can be applied to relieve discomfort and regain stability. Without proper structural alignment, you will be hard pressed to exercise with ease. This might even make you less likely to participate which isn't good for mama or baby. A chiropractor in St. Petersburg who offers a special focus on prenatal chiropractic care can help you navigate your body's changes over the course of ten months and beyond.
Stretch Regularly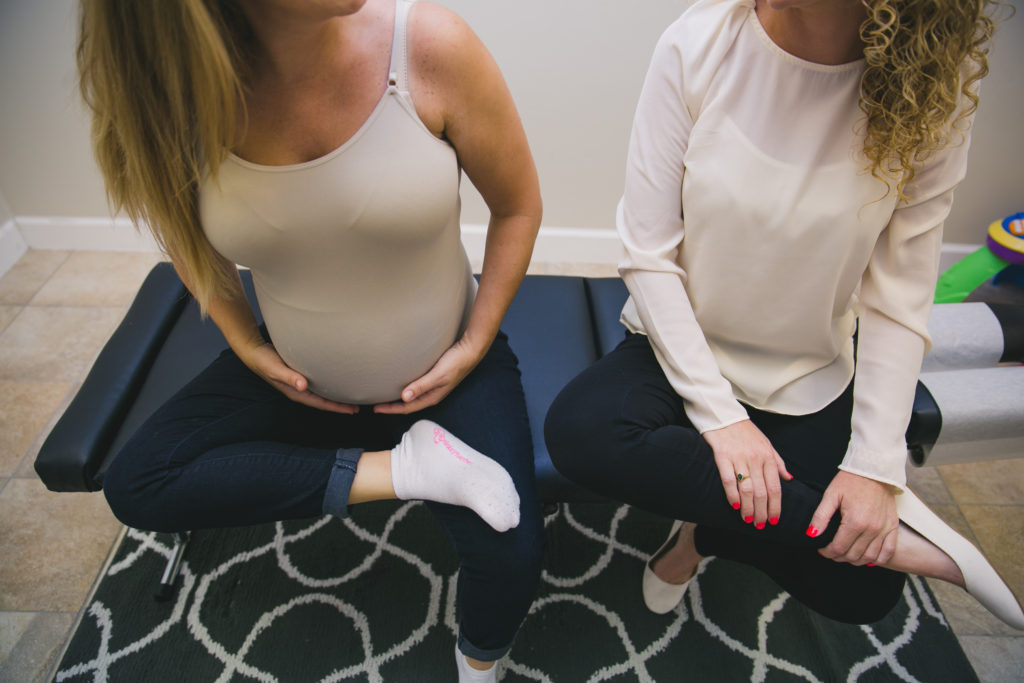 Daily stretching relieves discomfort and can prevent unwanted symptoms like tight shoulders, cramped calves or neck soreness. Even with information from your self-check, it's not always easy to know which stretches will bring you pain relief. A pregnancy chiropractor can offer suggestions that you can do throughout the day.   
Choose Low-Impact Activities
Though it may seem counter to the aching in your lower back, moving your body goes a long way in achieving pain relief. Certain high-impact activities are off limits while you're pregnant, but there are plenty of low-impact options available, like:
Walking

Swimming

Stationary bike

Water aerobics

Elliptical

Pilates

Yoga
Between the beaches, parks and various fitness studios throughout St. Petersburg, you can stay active with a fresh routine. While it can be exciting to try new things, it's important to check with your practitioner beforehand for optimal safety. If you already receive prenatal chiropractic care, your chiropractor can offer suggestions, as well.
Select Activities That You Like
One tip that goes a long way in the direction of regular activity: choose an exercise that you like. This applies whether you're pregnant or not. Knowing what works for you and what feels good will motivate you to participate more often. You might even already have an established relationship with a yoga studio or trainer in St. Petersburg.  
Make an Appointment at Happy Healthy Spine
For those in search of a pregnancy chiropractor in St. Petersburg, look no further than Happy Healthy Spine. Dr. Shannon Whitlock is Webster certified and offers a special focus on pediatric and prenatal chiropractic care. If you have questions about how we can assist your entire family, call 727-767-0564.